Hot Spring Onion Story
Yilan Sansing Spring Onion +
Jiaoxi Hot Spring =
Hot Spring Onion
An over 40-year hot spring inn ceased its operation due to changes to the era. We then decided to bring vitality to this classic inn along with the help of artists and designers.

"Enhance the taste" is our intention.
Although green onions are not the main of a dish, it is one of the important seasonings. Hot spring to our lives share the same function as spring onions, which helps us recover from fatigue, enhance feelings among family members, and also add a little fun to life.
Bathhouse (Hot Spring)
Bathhouse Time: 10:00 ~ 23:30 (last entry: 22:00)
Shower and bath in the small bathhouse. Jiaoxi is blessed to own flatland hot springs which are neutral sodium bicarbonate springs.Since these colorless and odorless springs moisture your skin, by soaking yourself in one can be considered as a beauty treatment to your body.
Different from Japanese communal bathhouse, small and private bathhouses which normally accommodate 2-4 people are more popular in Taiwan.

Small bathhouses are filled with 2 different styles - gray tone and white tone. Gray tone: a slight touch to the dark tone will allow you to relax during bathing. White tone: white walls filled with artists' imagination of hot springs. You can enjoy artistic creations within inches.

Two guests per room, priced range:NT$700 to NT$1,500 (amenities include shampoo,body soap,lotion and hair dryer); separate fees apply for additional guest/time of use or other amenities need to be discussed.
池畔春光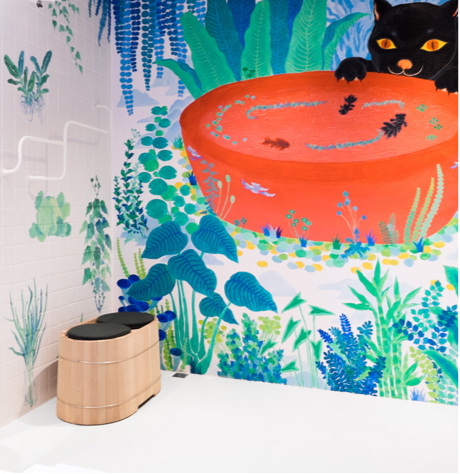 河馬浴場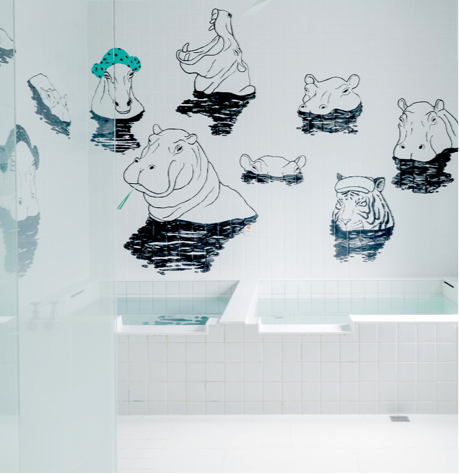 礁溪秘境

+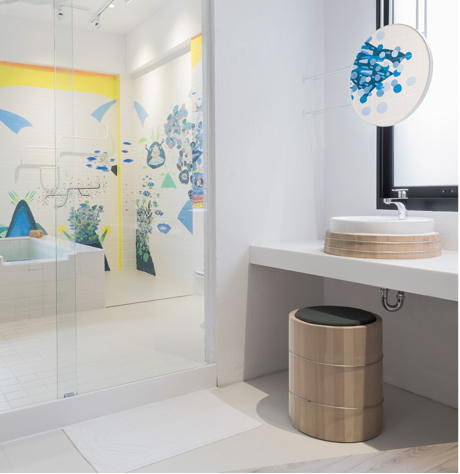 灰色幽默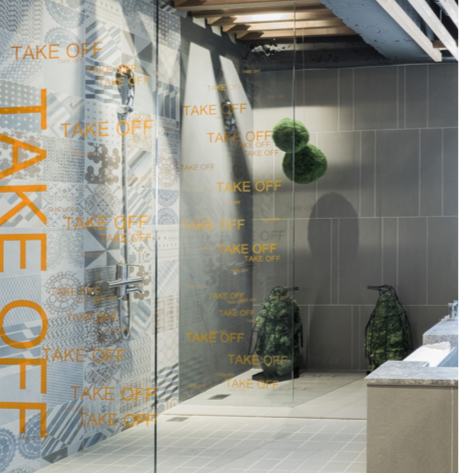 ---
蔥鬱白湯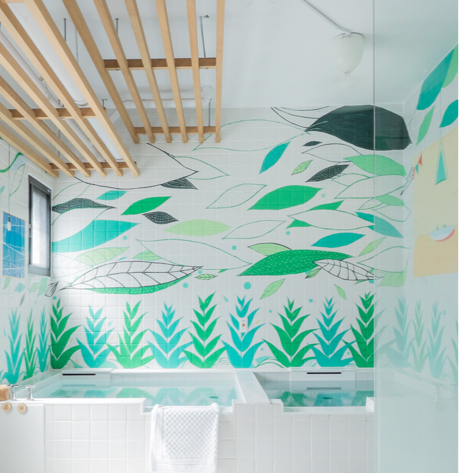 水良草化

+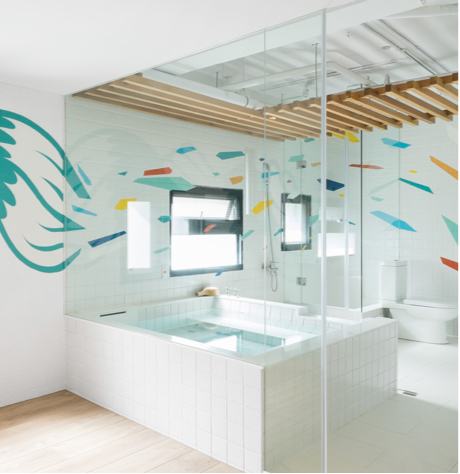 小黃漫遊

+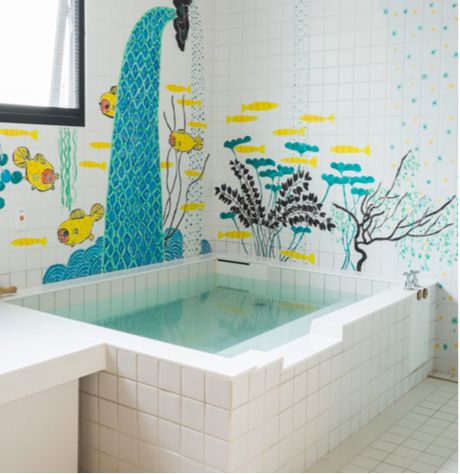 灰色幽默

+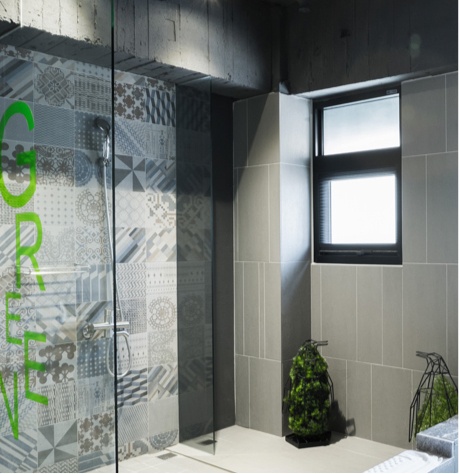 ---
Cafe & Bar
Cafe Time: 13:00 ~ 20:00 (L.O 19:30)
Bar Time: 18: 30 ~ 23:30
Rest area is located on lobby on the first floor of Hot Spring Onion, which is a great place to crave for some snacks and to mellow out. Pastry and homemade soft drinks (coffee, tea,milk, smoothie etc.) are provided.

You can find a simple and cozy space at the lefthand side of Hot Spring Onion's entrance. Local drunk foods, Hot Spring Onion's special soft drinks and beers from around the world are provided. The bar is occasionally filled with live music. Drop by the bar and have some drinks to bring a perfect ending to your night! :)
Live Music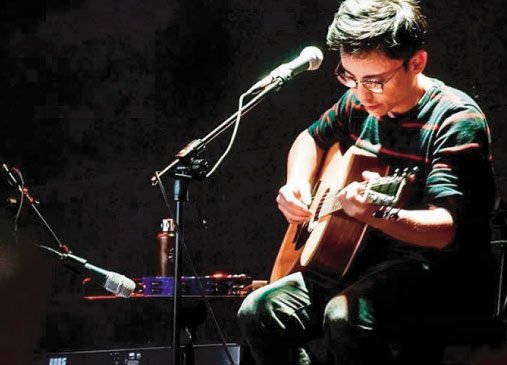 café
Bar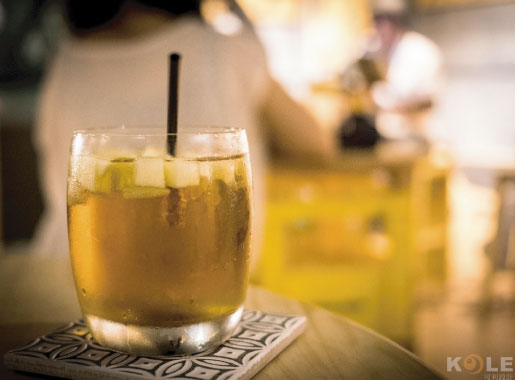 ---
Address Info
No. 77, Sec. 5, Jiaoxi Rd., Jiaoxi Township, Yilan County 262, Taiwan
---
+886-3-987-6929
---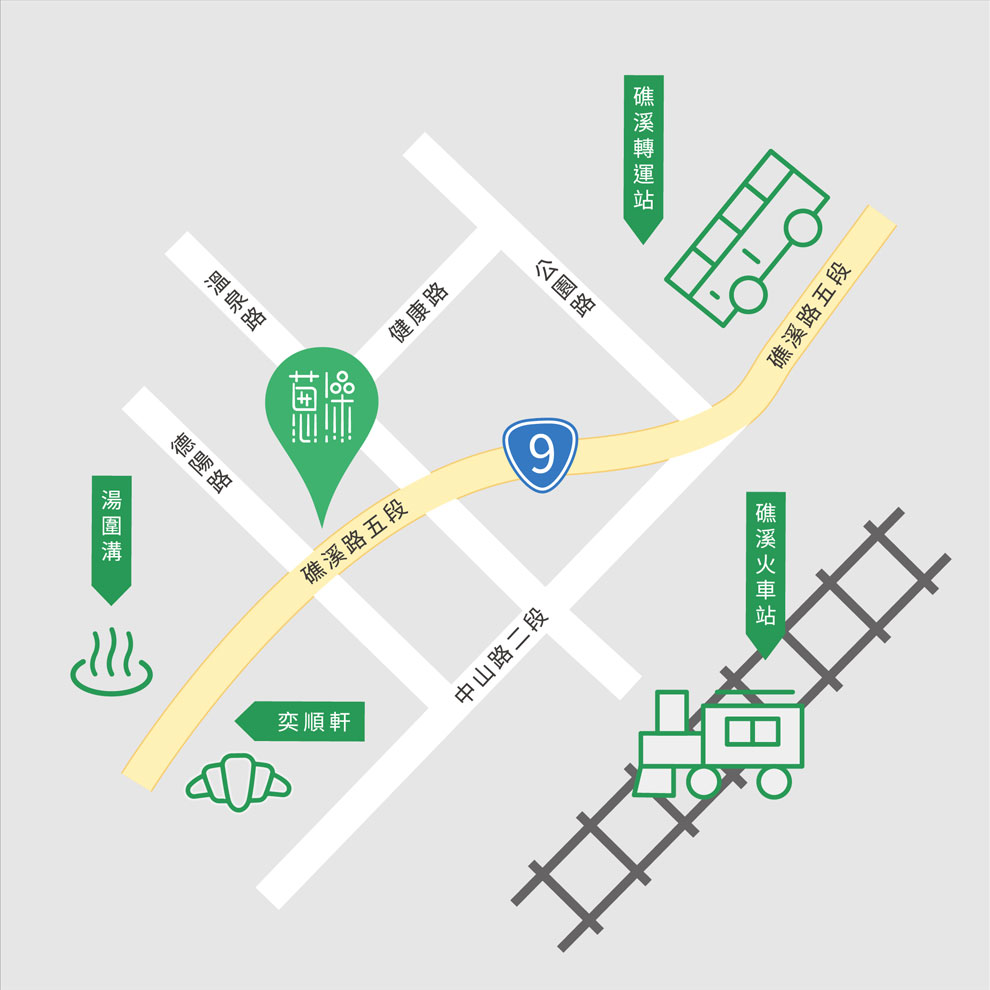 google map